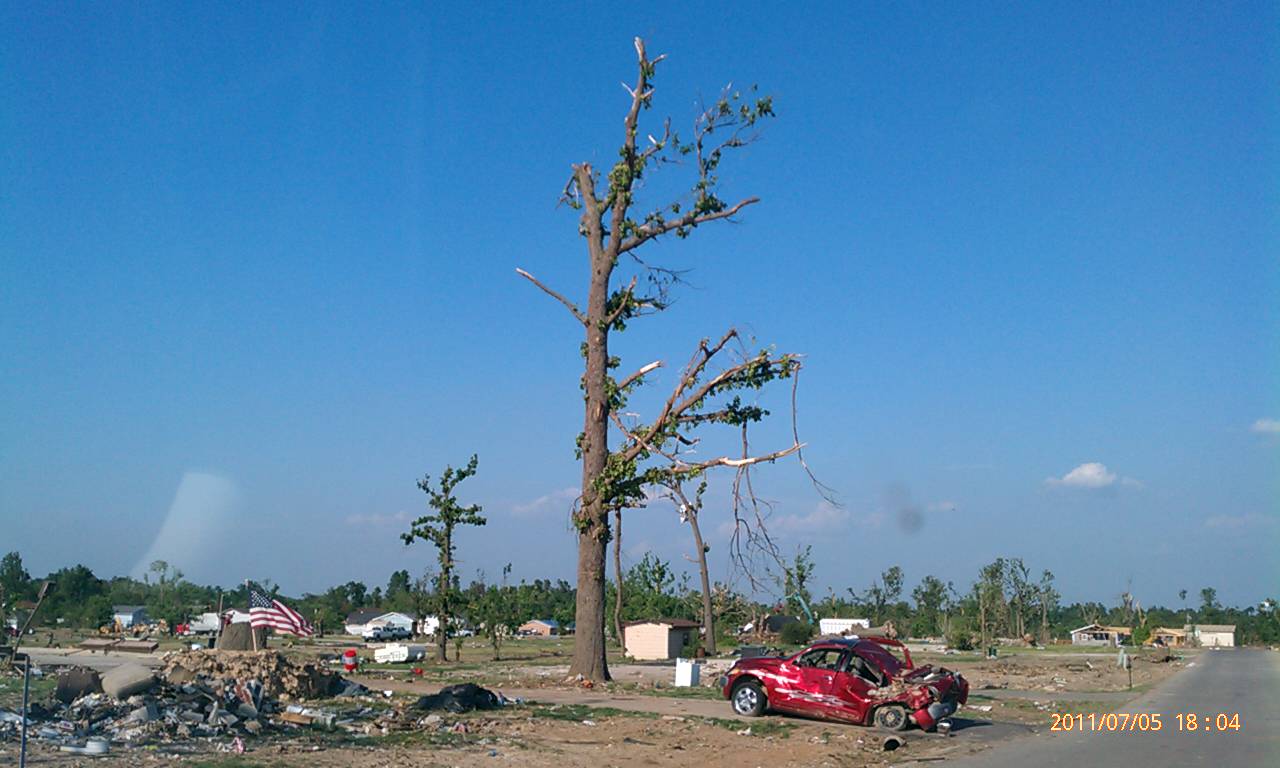 This can be the most challenging, and concurrently the most rewarding experience of your life. Ever wonder what it's like to kick the dirt and walk along the street in a neighborhood that was completely erased by an EF+5 Tornado?
It'll make you think in ways that reduce your fears and concerns in this present time to an almost deafening inner pulse; a heart-throbbing trance of inner dialogue, a concert of voices, all your past emotions and experiences, trying to comprehend the fact that something IS greater than yourself — you don't run this show at all, sir. Something IS greater than yourself, but:
When will I meet it, or see it? …
When will it meet me, or will it see me first? …
Who will be walking on my empty streets when I'm gone?
What will be left on these streets after I'm gone that can remain; what should remain?




"

It is truly breath-taking, what is possible for those who look defeat in the face and smile."
                                                                                                                               -me

Hopefully, like me, you will ask these questions.

I have been finding answers, and they're not quite what I expected.
This blog will explore the ever-unfolding chain of events of opportunity that have captured my attention.
Welcome to my empty streets. I hope you discover something you weren't expecting!
Picture: Joplin, MO (exactly one year ago today)